Is My Apple Pencil Broken!?
---
2017-03-26
A terrible thing just almost happened, to my Apple Pencil. It was not working. Not pairing with my iPad. Not charging even with the official female2female adapter. Not showing up on the Control Center. No where. It's B-R-O-K-E-N, broken.
My Captain does not answer, his lips are pale and still,
My father does not feel my arm, he has no pulse nor will,
The ship is anchor'd safe and sound, its voyage closed and done,
From fearful trip the victor ship comes in with object won:
Exult O shores, and ring O bells!
But I with mournful tread,
Walk the deck my Captain lies,
Fallen cold and dead.
–Walt Whitman, 1865
However, when I recognized that I need to pay another 100 bucks for a new pencil (since it's known to be "unfixable") and hopefully wait for a week or so till the AOG, I decide to wake my captain up by myself.
Notification Center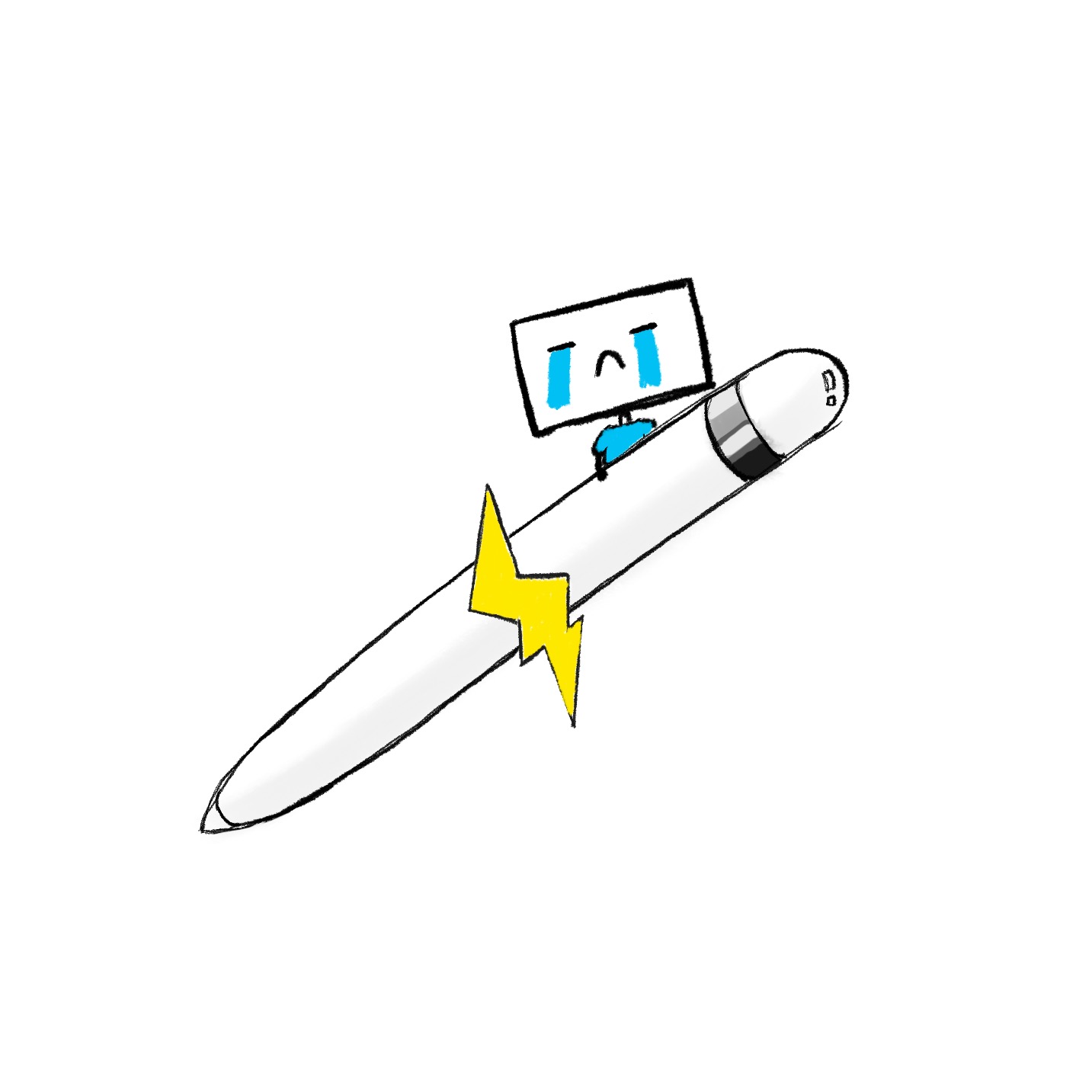 This should always be the first attempt when you think your Apple Pencil is not working. If it is working, its battery condition should be displayed along with that of the iPad in the Control Center (the panel next to the Notification Center, if you don't know what I mean). Well in my case, as I just said, it's missing. So I have to really check what's going on.
Check the tip
The first item I then checked is the tip. It is often loose and thus causing the pencil working as if it were a real ballpoint pen with little ink. Unfortunately, it was reassuringly tight.
Recharge it, using the f2f adapter
This was actually not the second thing that I did, but I write it here after the "check-the-tip" part because that is indeed the most possible cause of a pseudo-broken pencil. Another thing to note is, that using the official adapter will hardly make you charge your pencil faster (sometimes even slower, actually). This is more about protecting the iPad. As I mentioned at the beginning, this neither worked in my case. I tried to charge it first with my iPad and then the adapter, but nothing happened. It's still not showing in the Control Center.
Reboot your iPad
Rebooting is always a good idea (except when you're working on an unsaved paper…) and you should really try it. If a normal reboot does not help it, you can also try a hard reboot by pressing Home and power buttoms at the same time, for at least ten seconds.
Re-pair it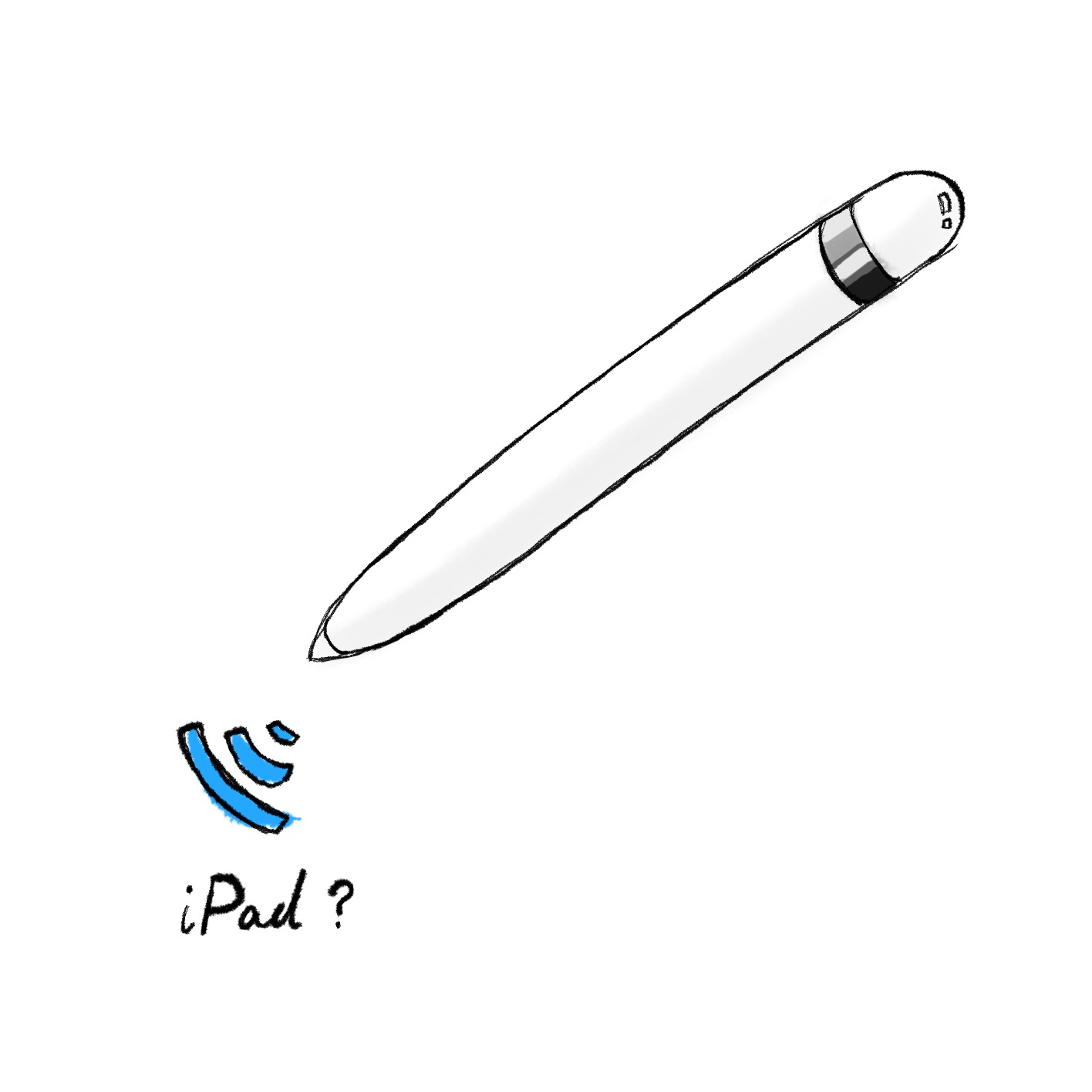 I insert a dash into the word "repair" because that's what I really mean: "re"-pair your Apple Pencil. Every pencil prompts a window on the iPad asking for pairing at the first time it is plugged into an iPad. Once it is paired with your iPad, it cannot be used on other iPads unless you forget it in the system preferences. That's what we're gonna do. First go to the system preferences, then click Bluetooth. In the My Devices list you will see your pencil, and to the right of it is its condition Not Connected. Now click the little i in the circle and forget it. When everything is done, plug the pencil into your iPad again, after some seconds, it shows up in the Control Center – that's the scenario in my case. My pencil is not broken. It is just suffering form an electronic Alzheimer's disease.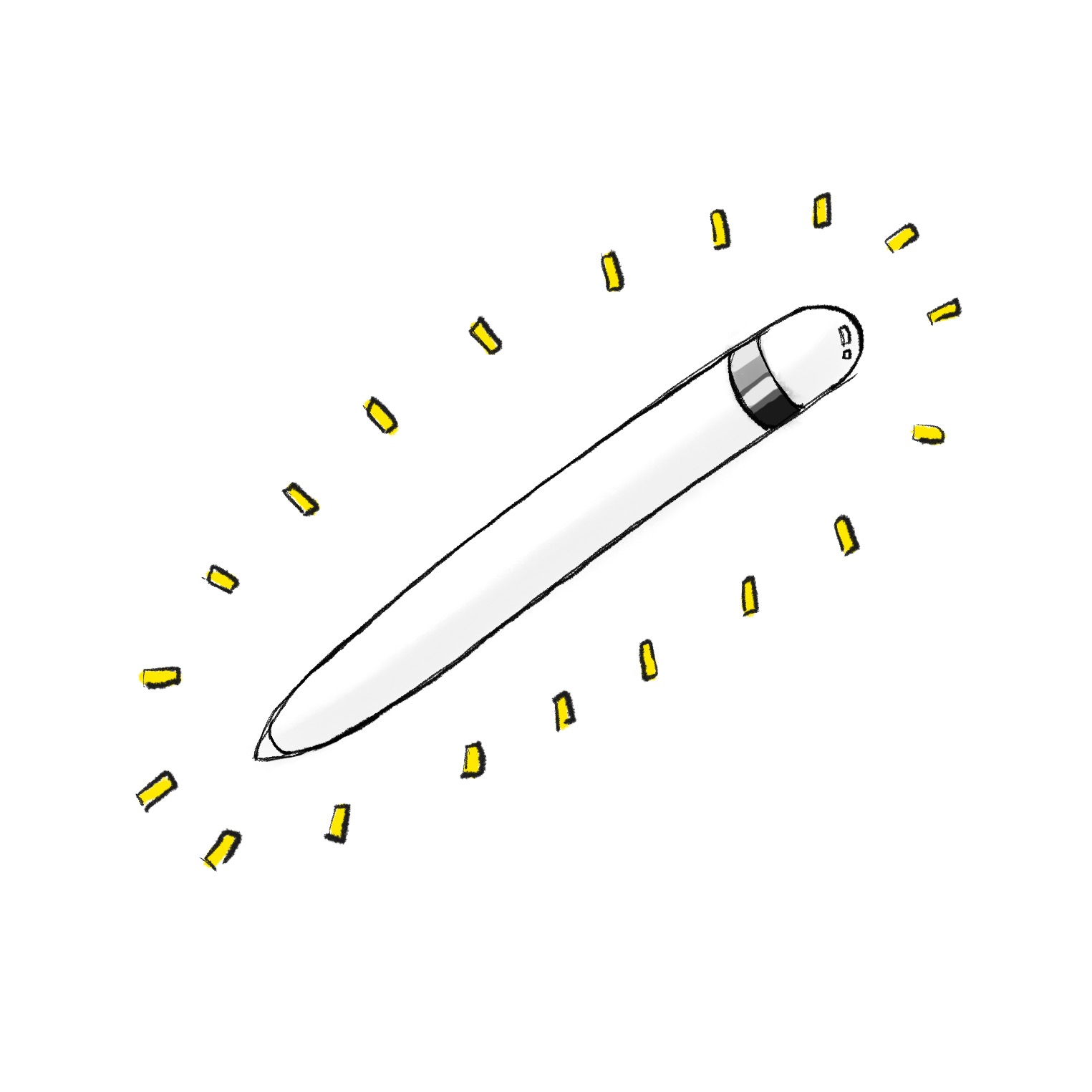 If you captain is still asleep…
Try Apple Support and HTH. Good luck, and remember, life is a box of chocolate, pal:)
---
P.S. You never know how much I like to write/draw with the Apple Pencil. It's addictive. (App: Notability)